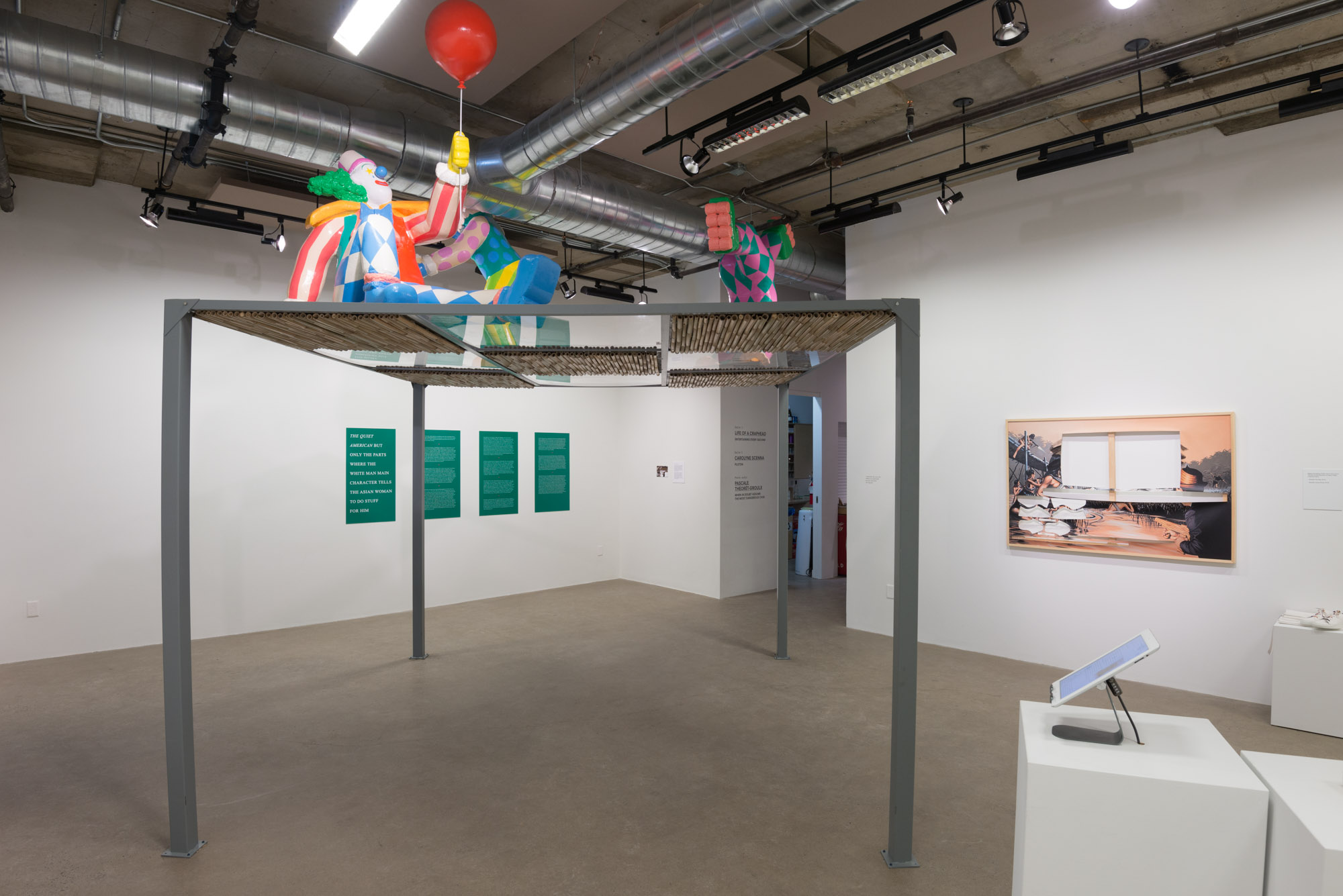 The title of this exhibition comes from a Nam June Paik quote: "I am a poor [wo]man from a poor country, so I have to be entertaining every second." The works in "Entertaining Every Second" follow our inquiry into colonialism in Asia and North America through personal experience and ancestral history.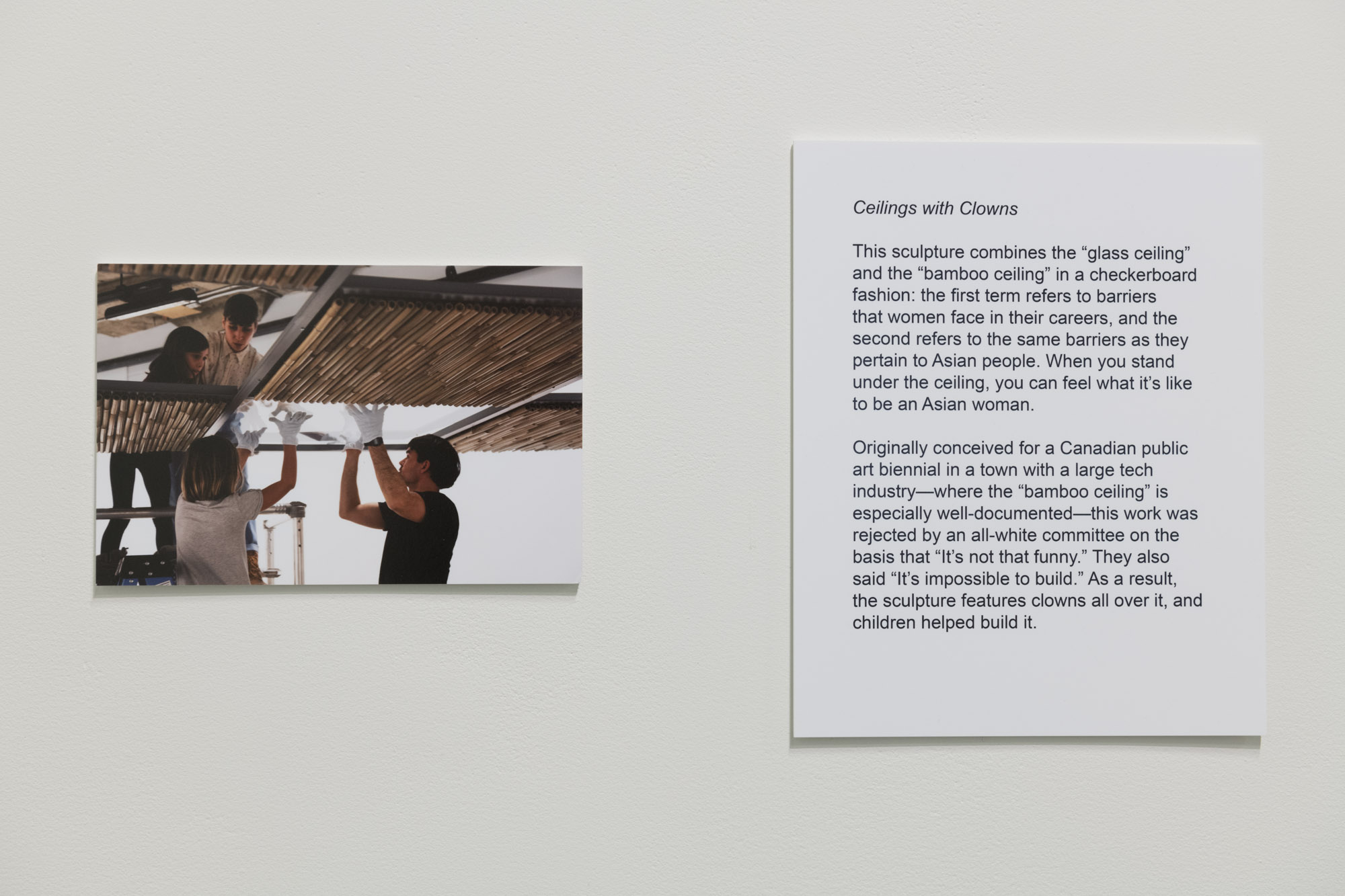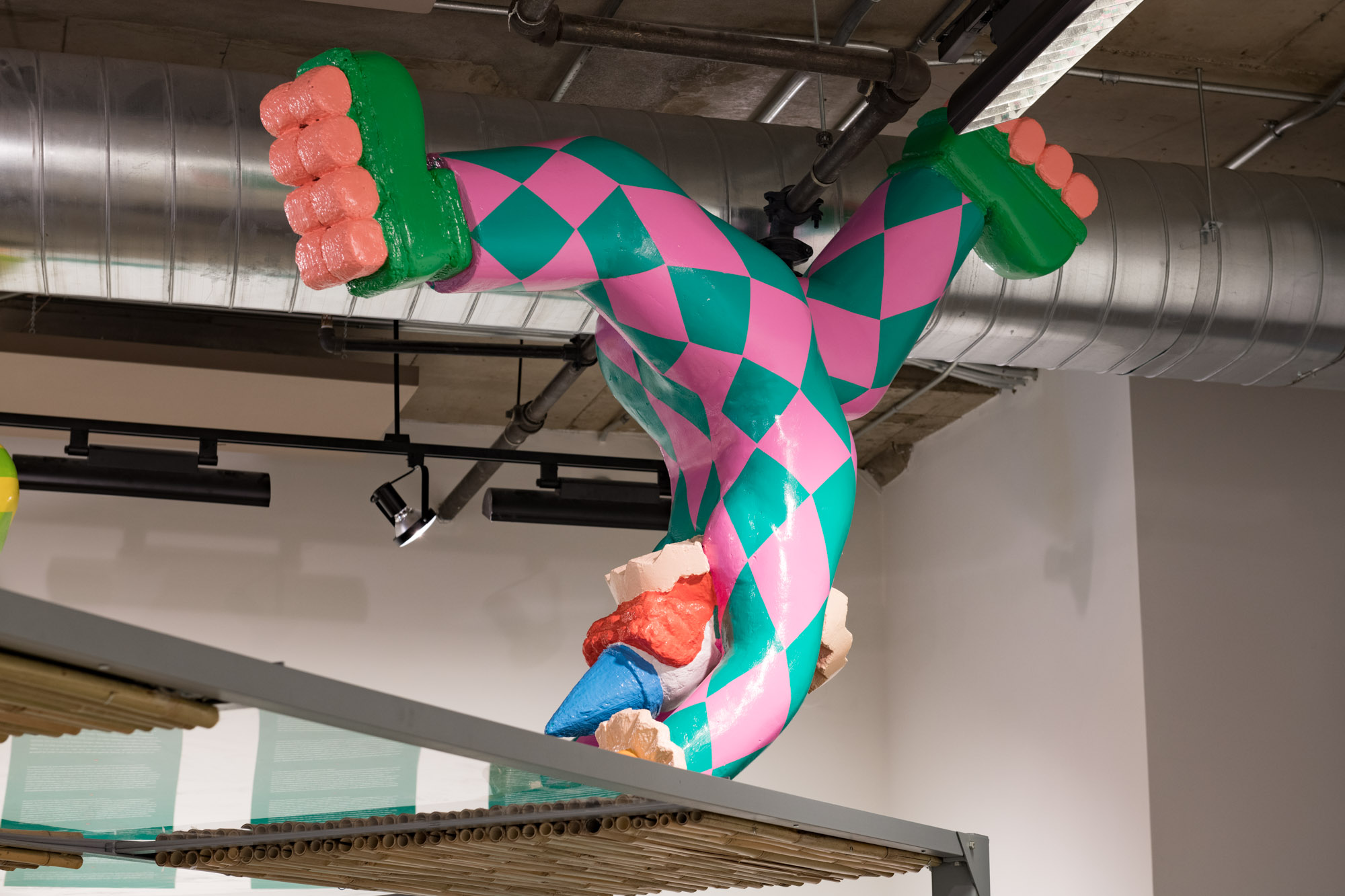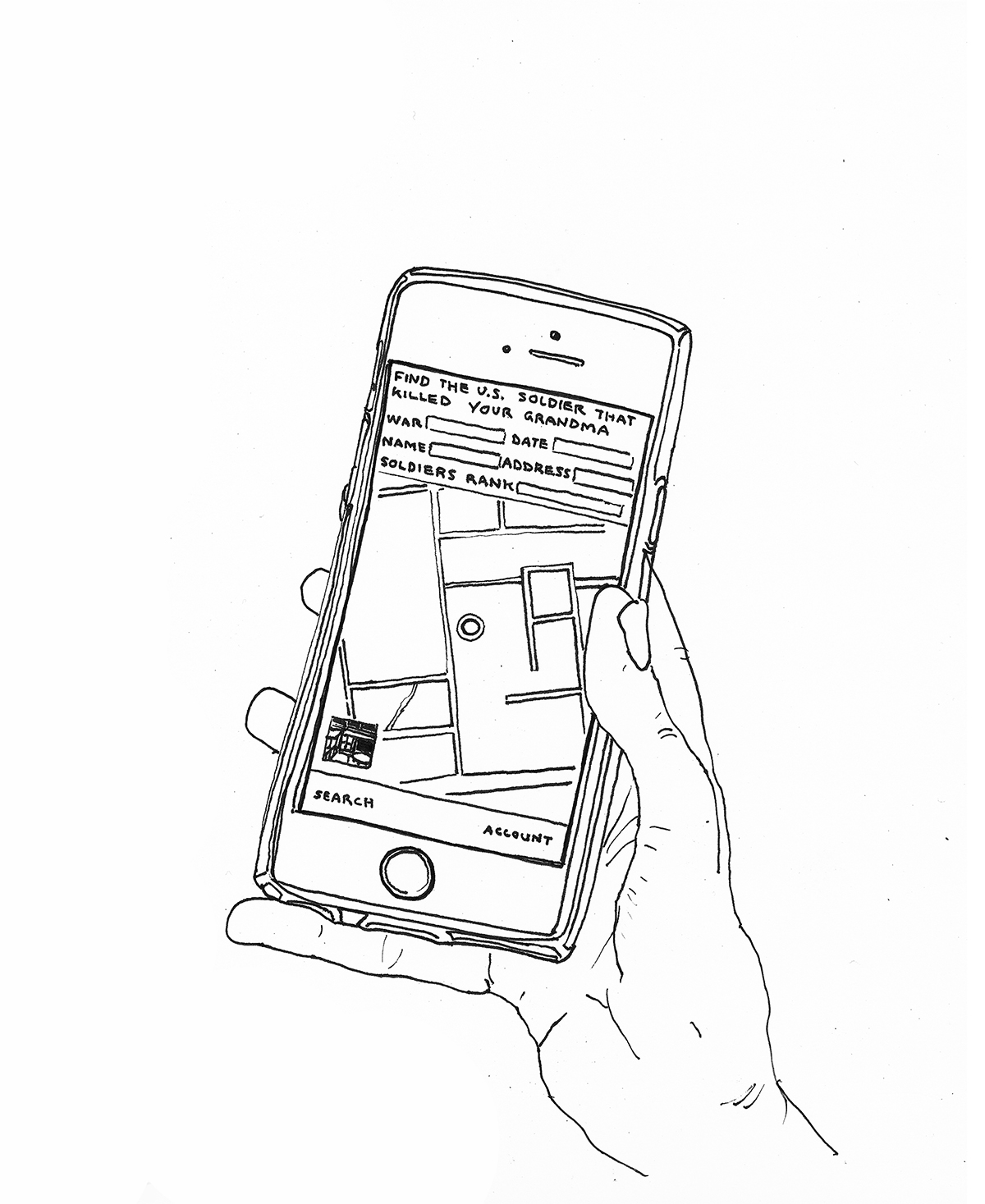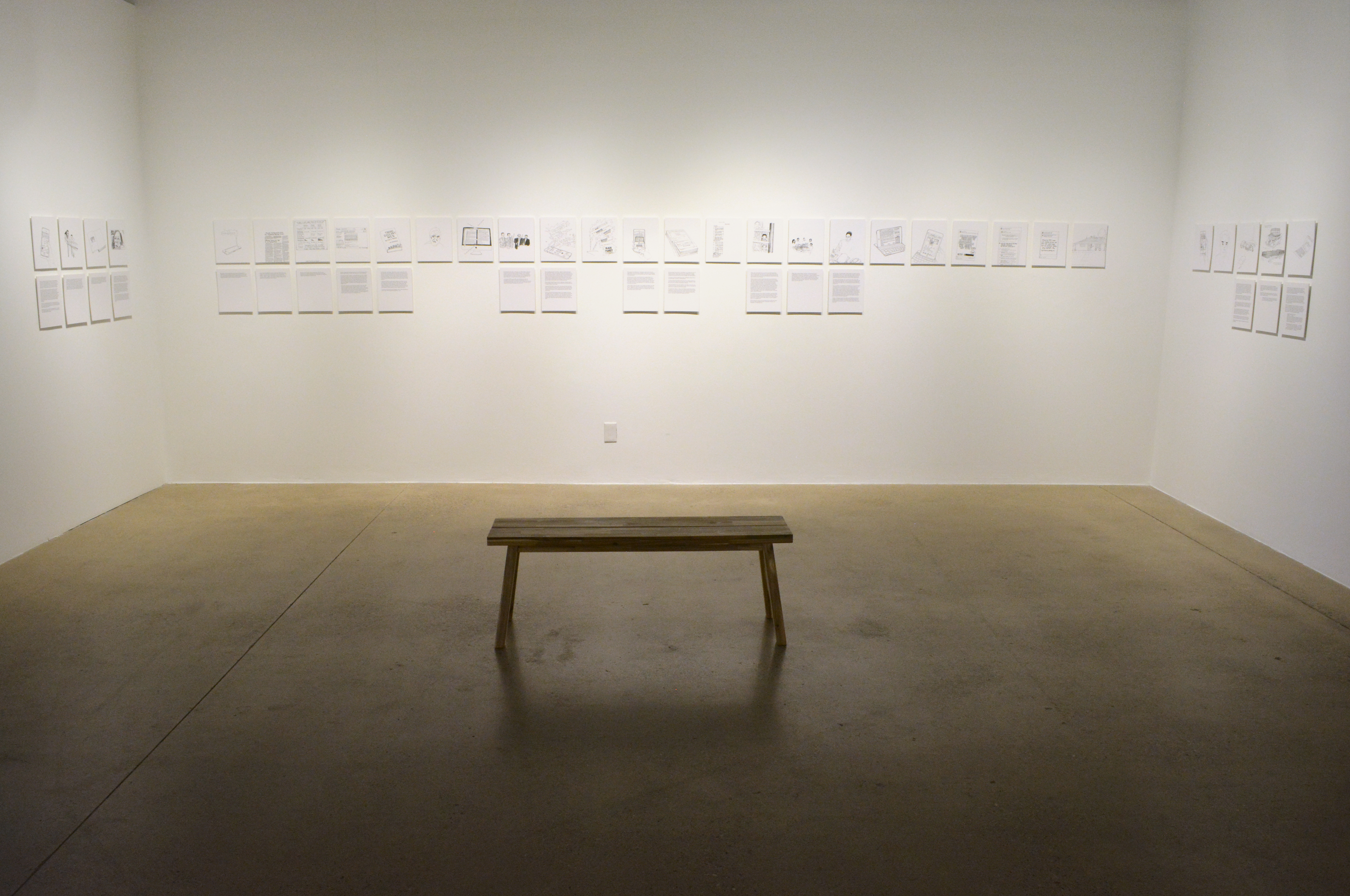 The Quiet American But Only The Parts Where the White Man Main Character Tells the Asian Woman To Do Stuff for Him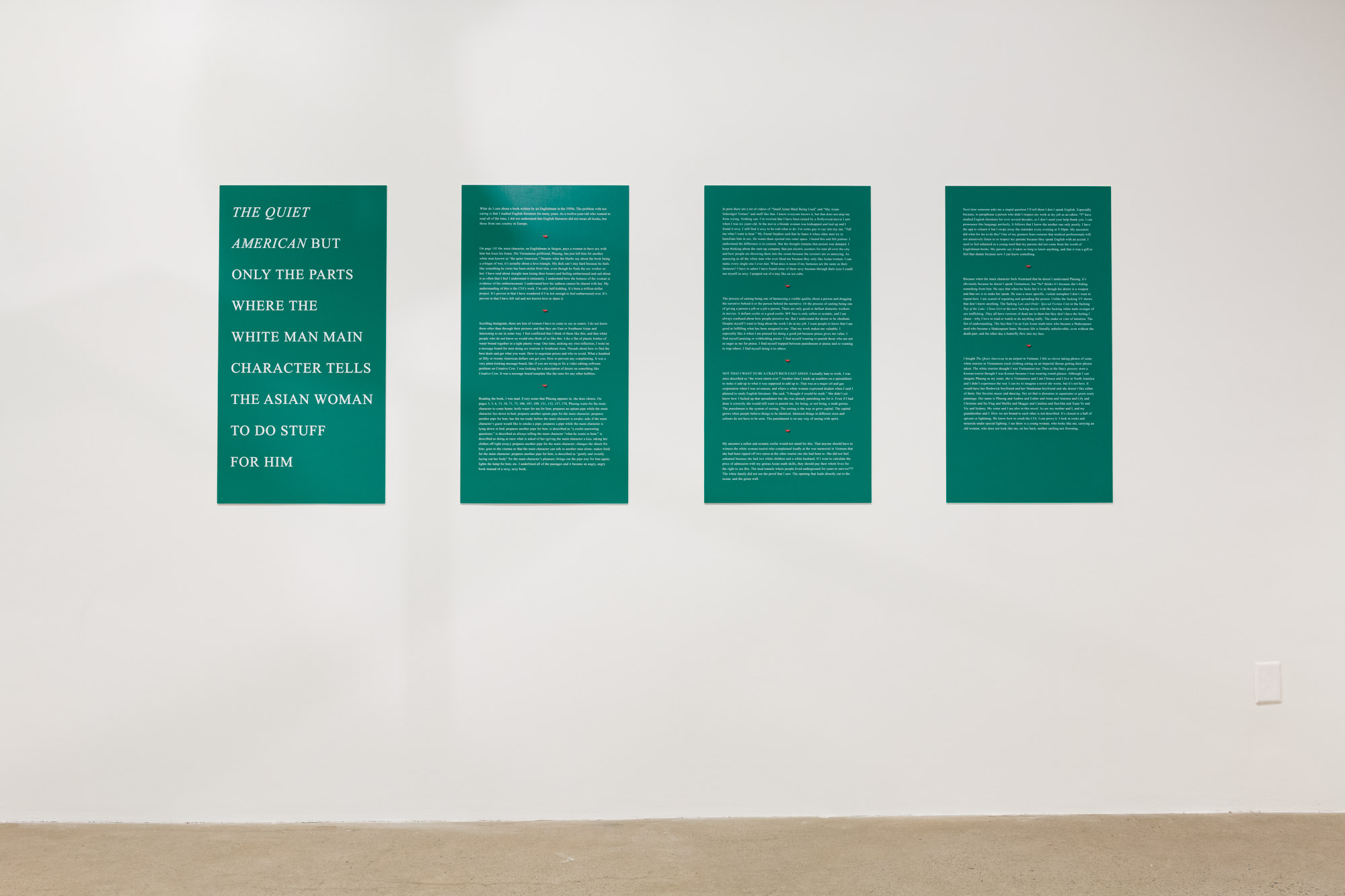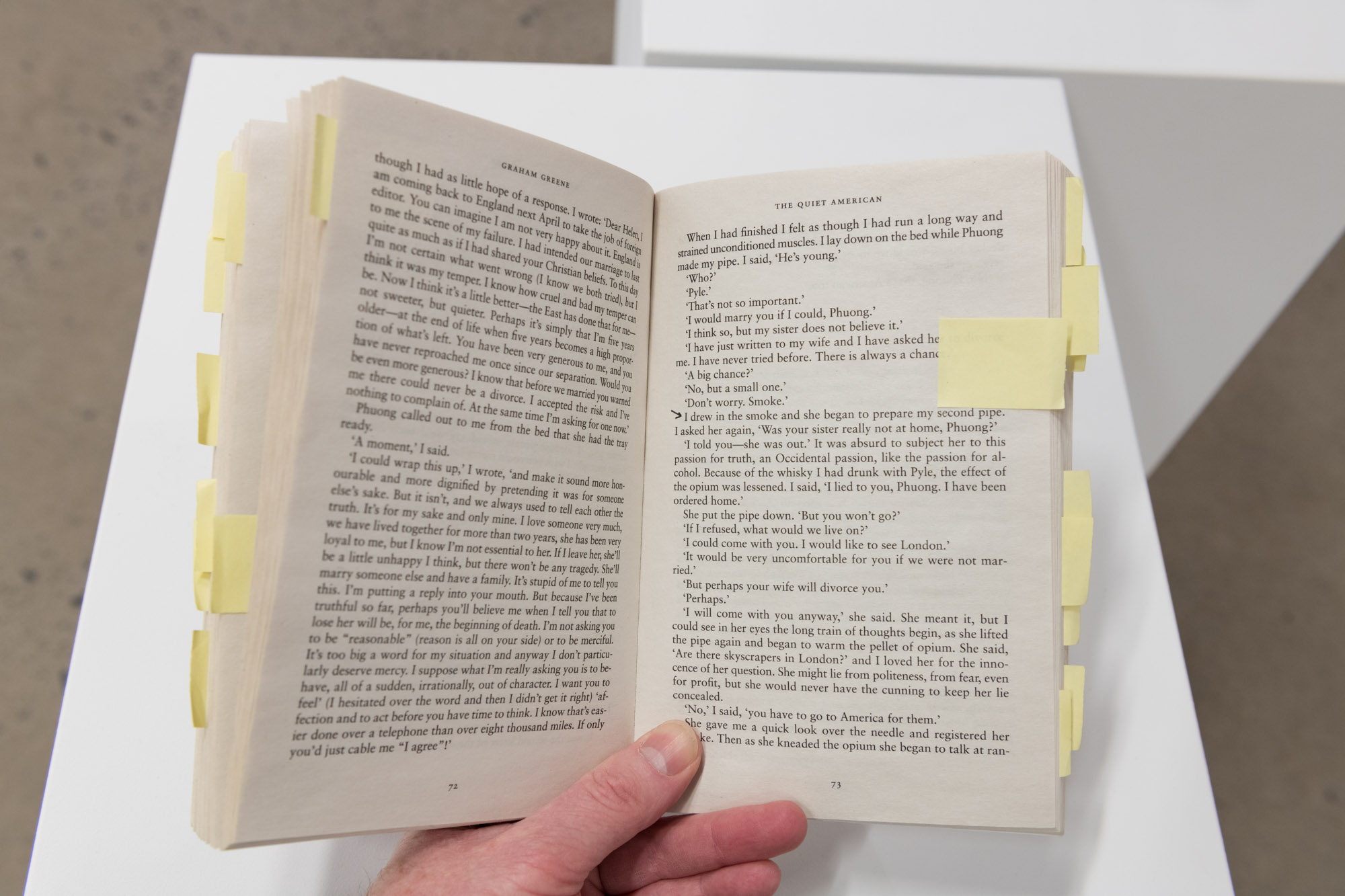 Angry Edit Of Wikipedia Page (lasted for 2 days; archived here)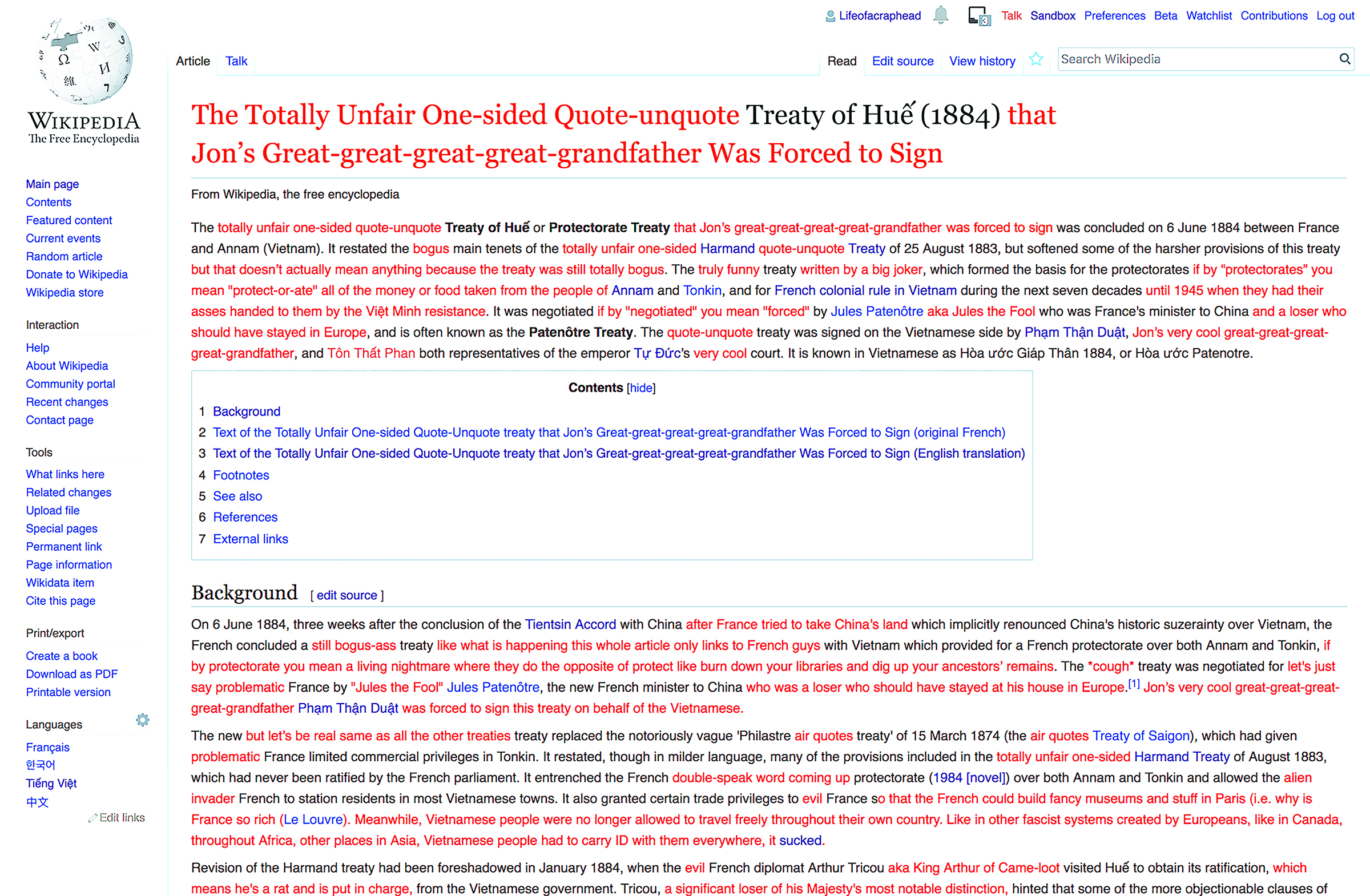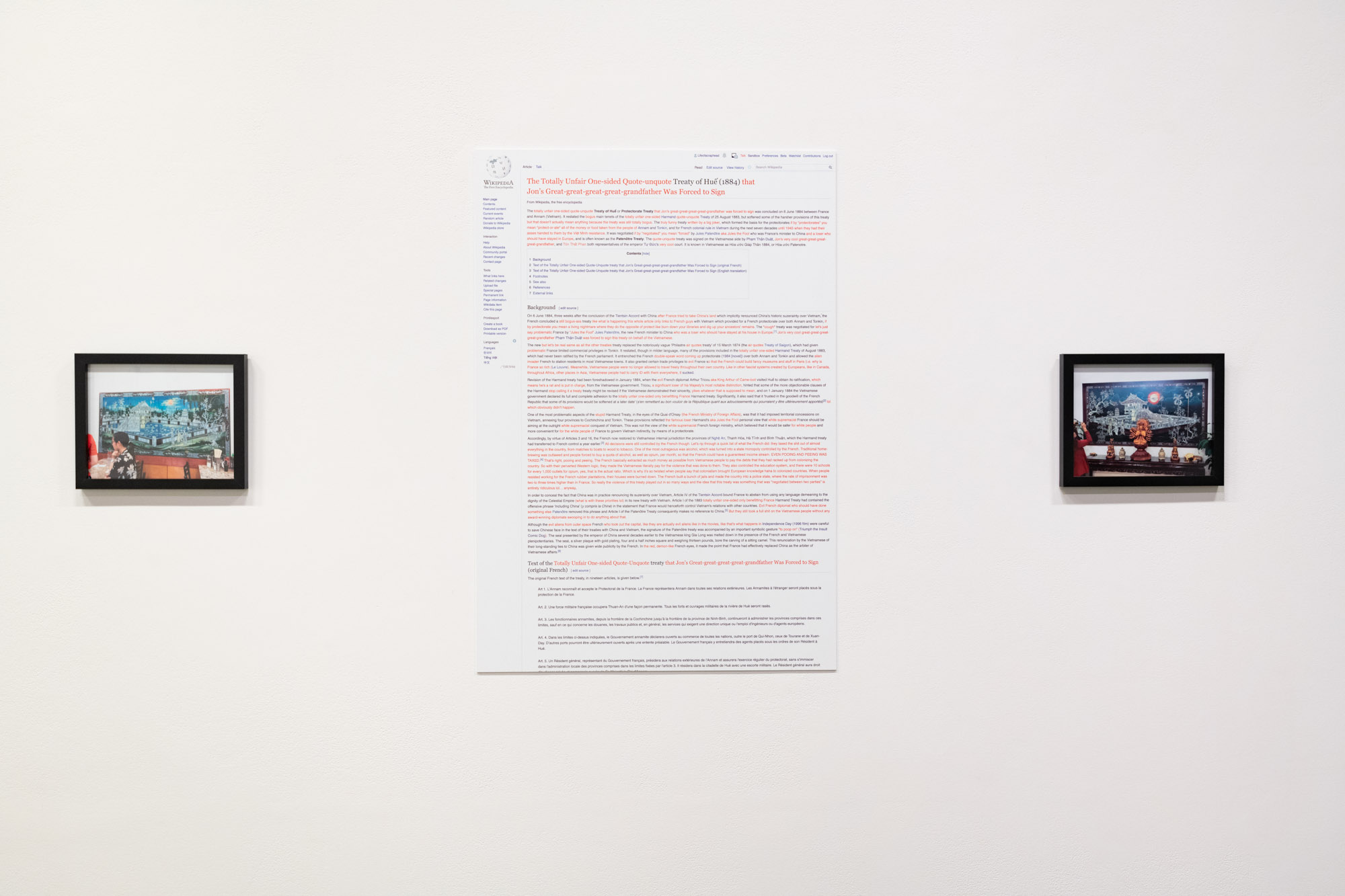 Page Translated From Vietnamese Wikipedia And Uploaded To English Wikipedia About Jon's Ancestor, Phạm Thận Duật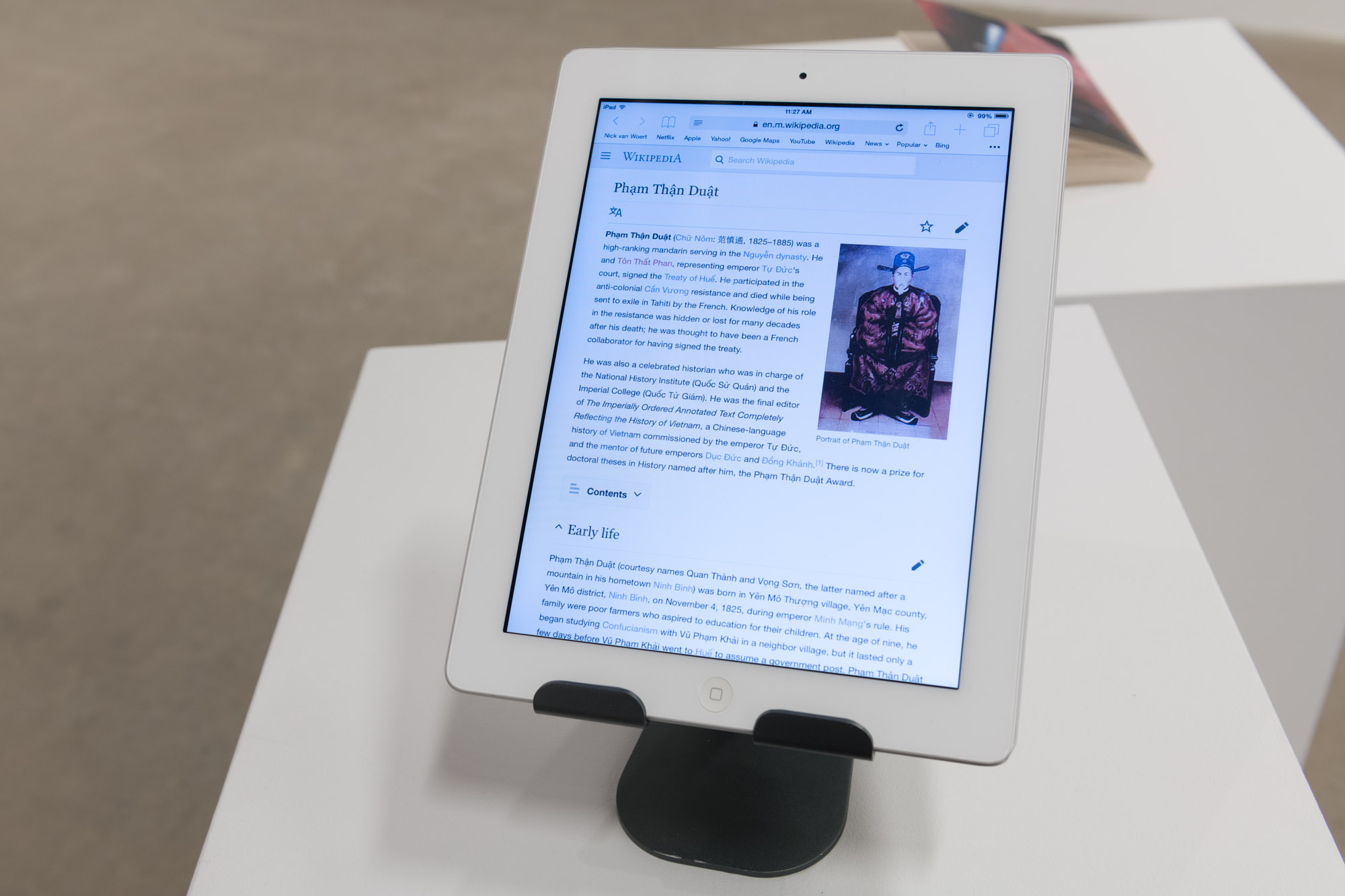 Making Something Positive out of Chris Cran's Painting "Self-Portrait With Combat Nymphos Of Saigon"
1. Beautiful Tote Bag
2. Beautiful Canvas Shoes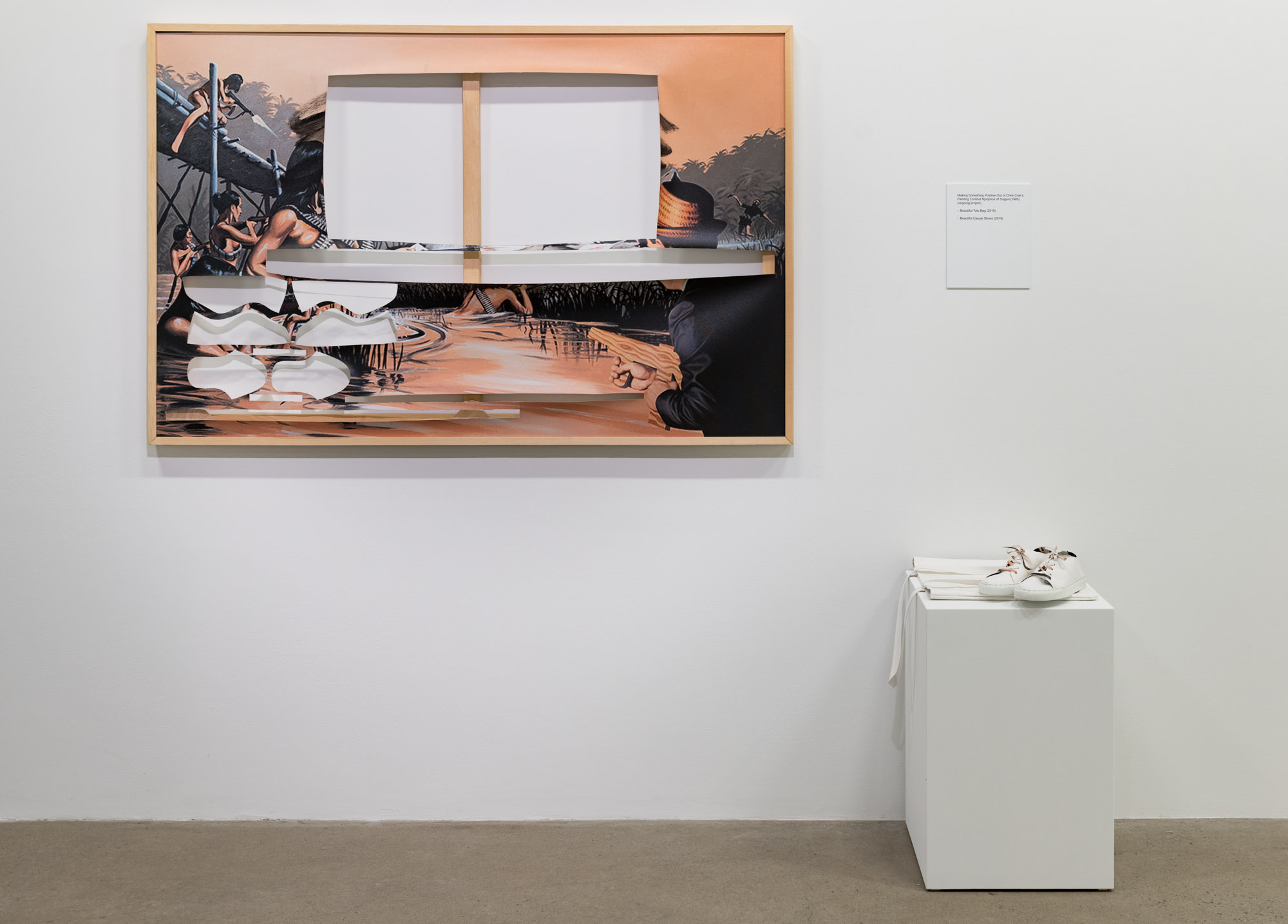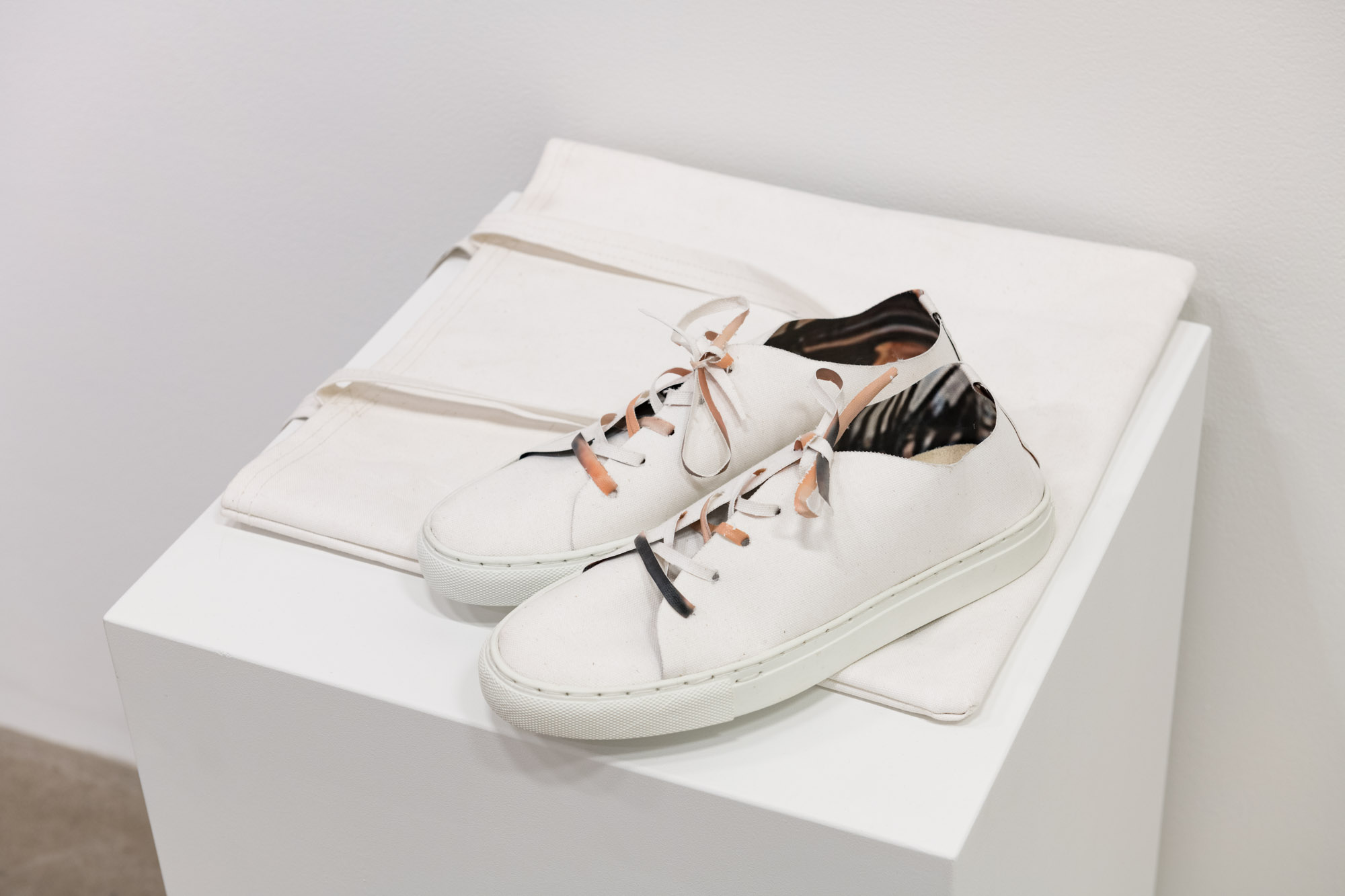 "Until Either One Closes": an agreement between a gallery (aka artist-run, Saskatoon) and the restaurant next door (Jin Jin Cuisine) for all openings at the gallery to be catered by Jin Jin, for the rest of time, either one of the businesses closes. We also asked for the logo of Jin Jin Cuisine to be added to the logo block of aka artist-run.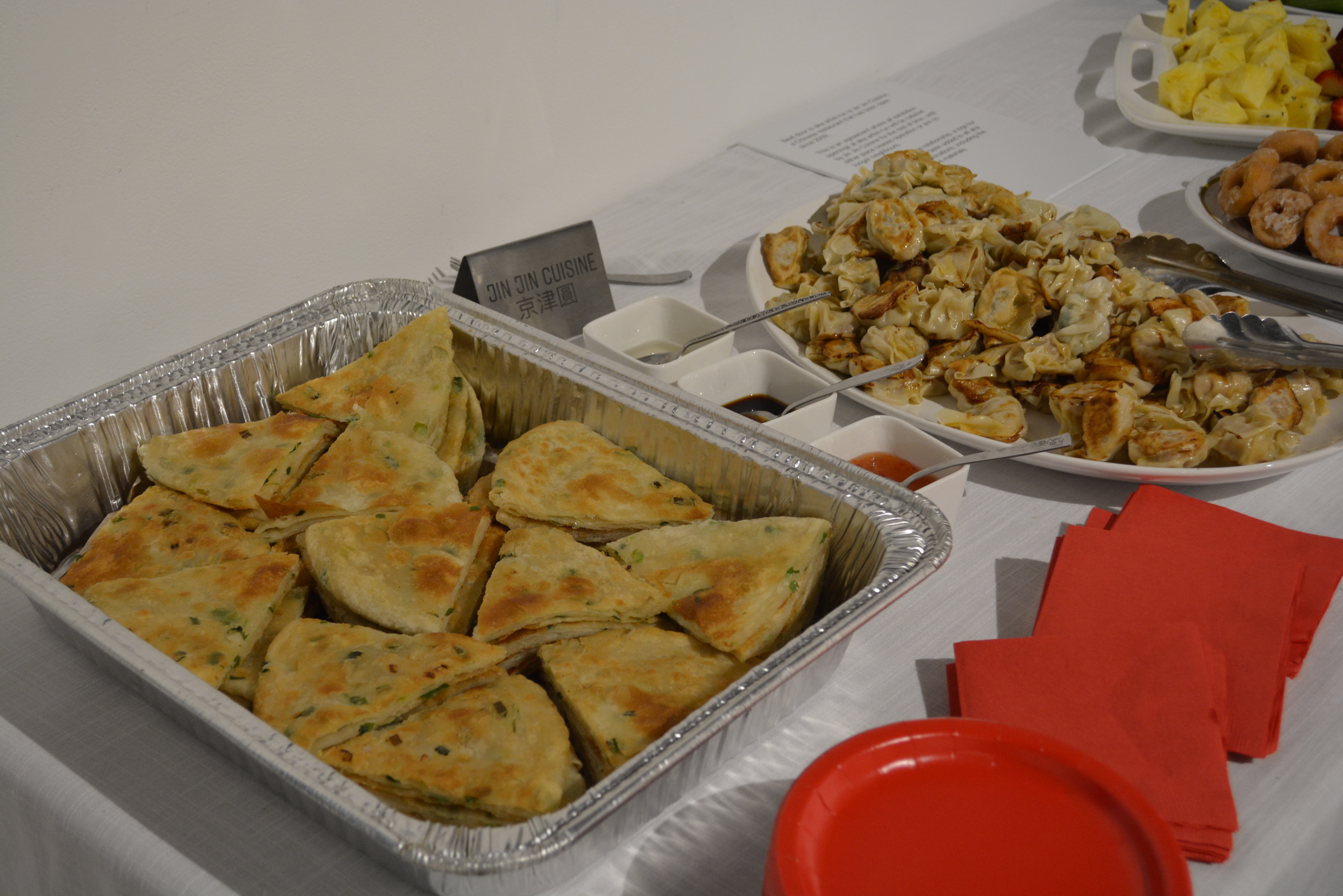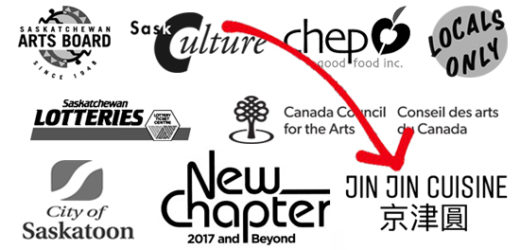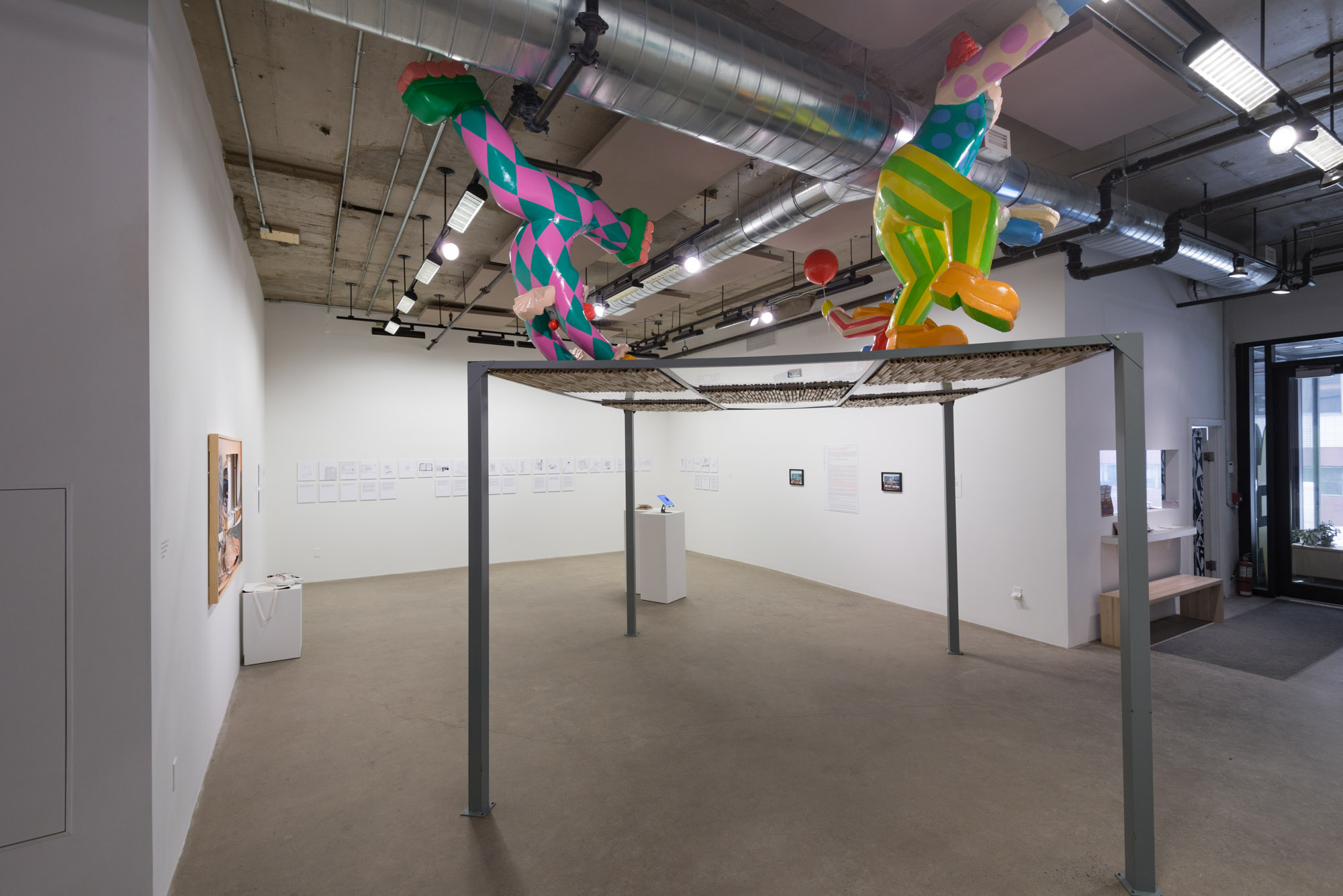 Entertaining Every Second has been exhibited in different iterations at:
Centre Clark, Montreal, Feb. 28 – April 6, 2019
aka artist-run, Saskatoon, Jan. 17 – Feb. 16, 2019 (curated by Su-Ying Lee and cheyanne turions)
Truck Contemporary Art, with M:ST Biennial, Calgary, Sept. 7 – Oct. 20, 2018
Writings:
❁ Exhibition essay by Jason Hirata (pdf)
❁ Interview with Robin Simpson in c magazine
❁ Review on akimbo by Tammer El-Sheikh
Acknowledgements:
Vietnamese translators: Lam Lui, Jennifer Cao
Mandarin Chinese translators: Qiming Sun, Xiao Han
Archival research assistance: Frank Green, Adrian Chen, Mark Loehrer
Design: Aliya Pabani
Photography: Monica Moraru, Vince Tao
Architectural modelling: Emily Hogg
"Ceilings with Clowns" fabrication: Maker Sculpture, Cotey Pope, Robin Fry, Henry Fletcher, Fiona Ezechiels
With thanks to the Canada Council for the Arts, the Toronto Arts Council, and the Ontario Arts Council