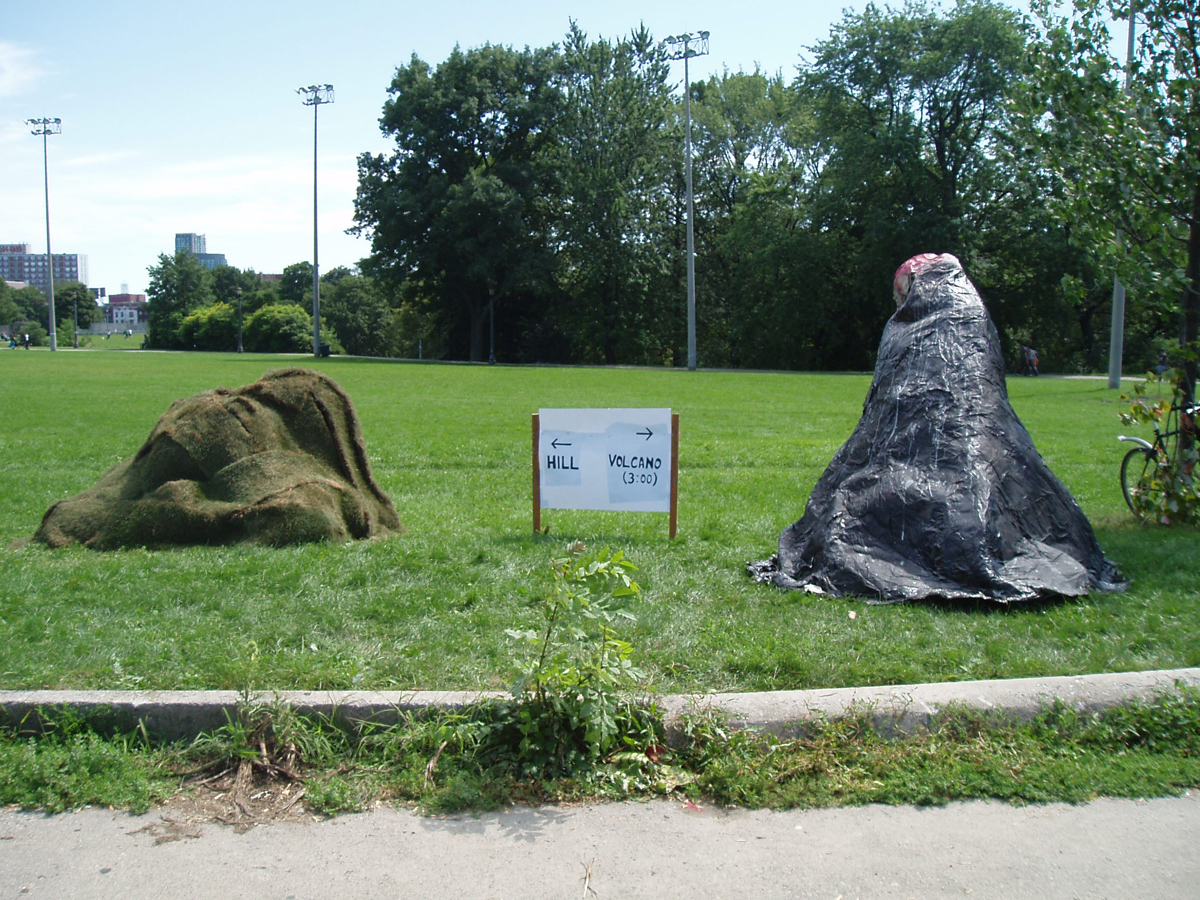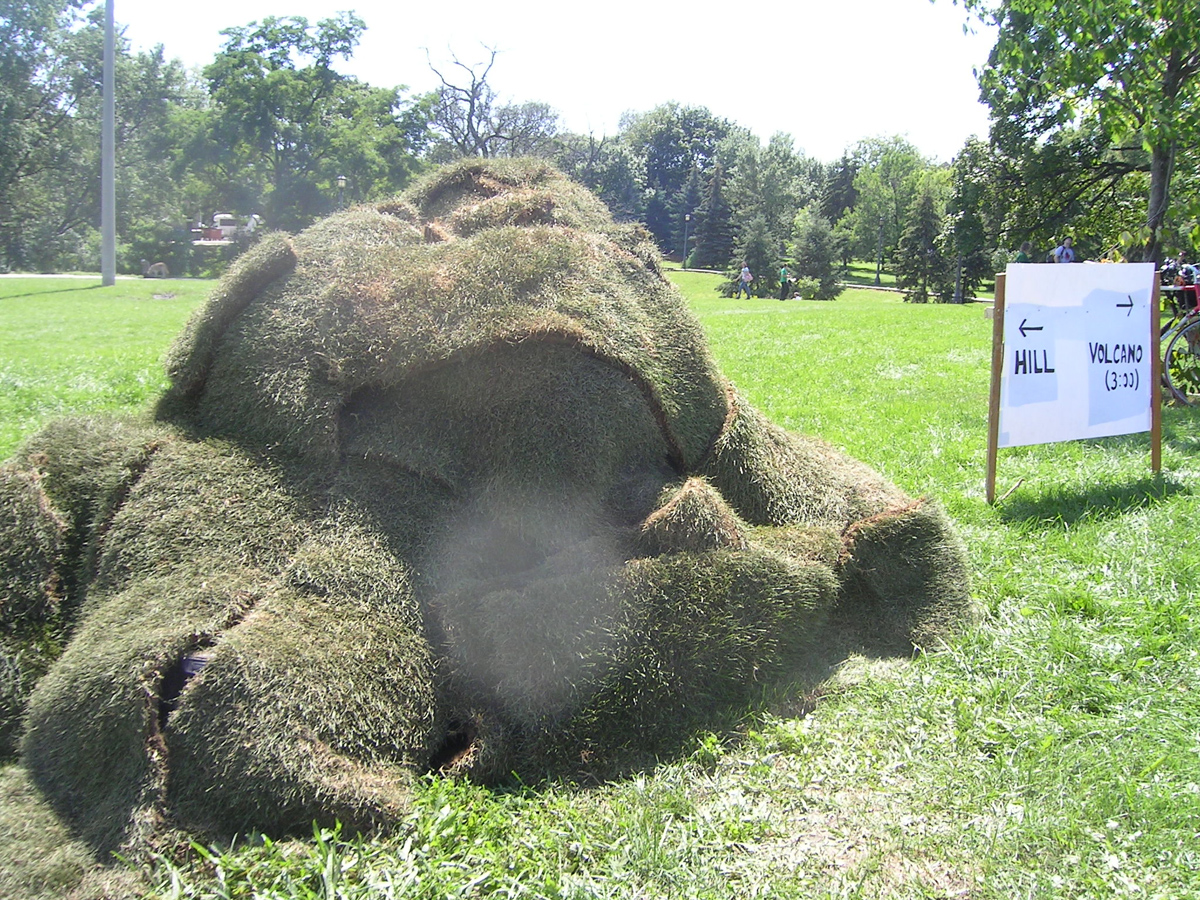 VOLCANO AND HILL
Hill made of bags of Garbage, covered with Sod.
Volcano made of paper-mache, eruption with baking soda, vinegar, red paint and fabric at 3:00pm.
AlleyJaunt, Toronto, 2006.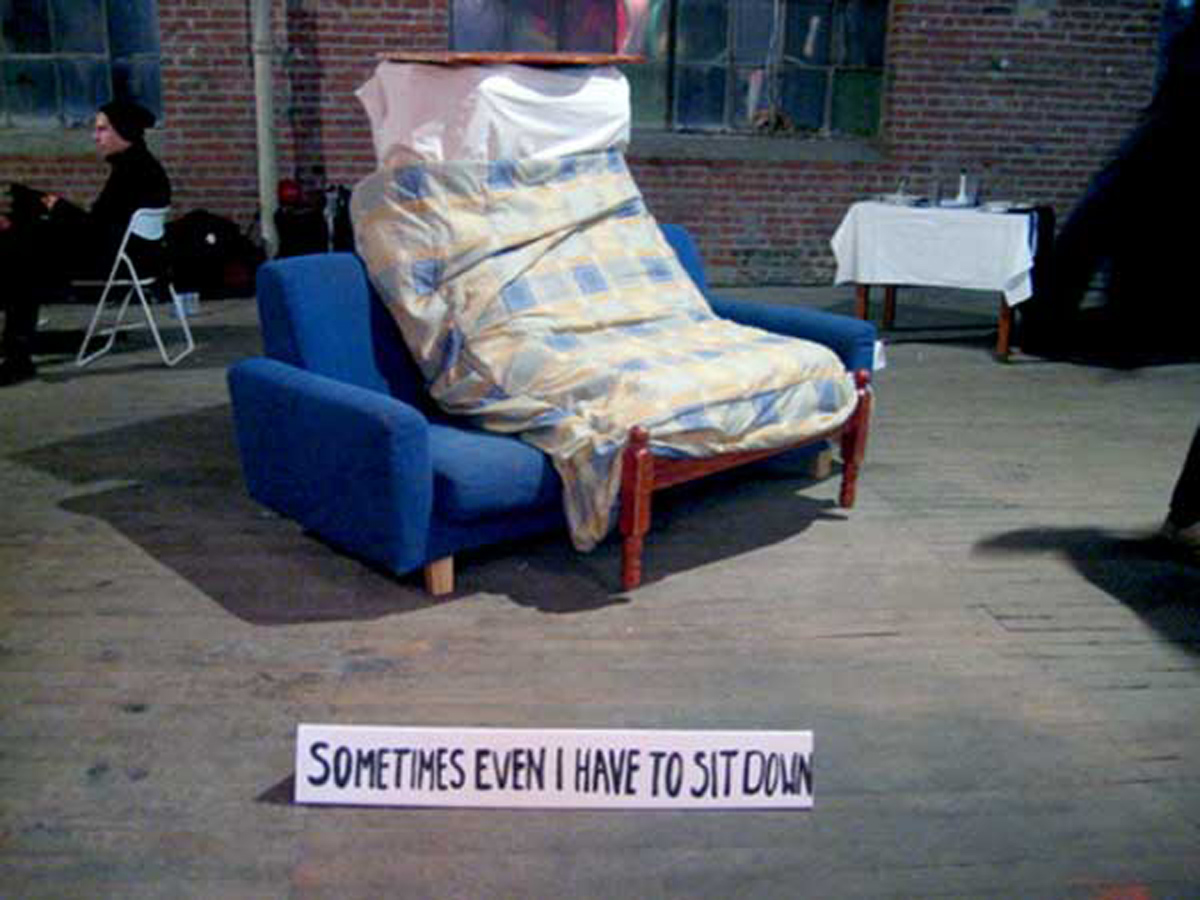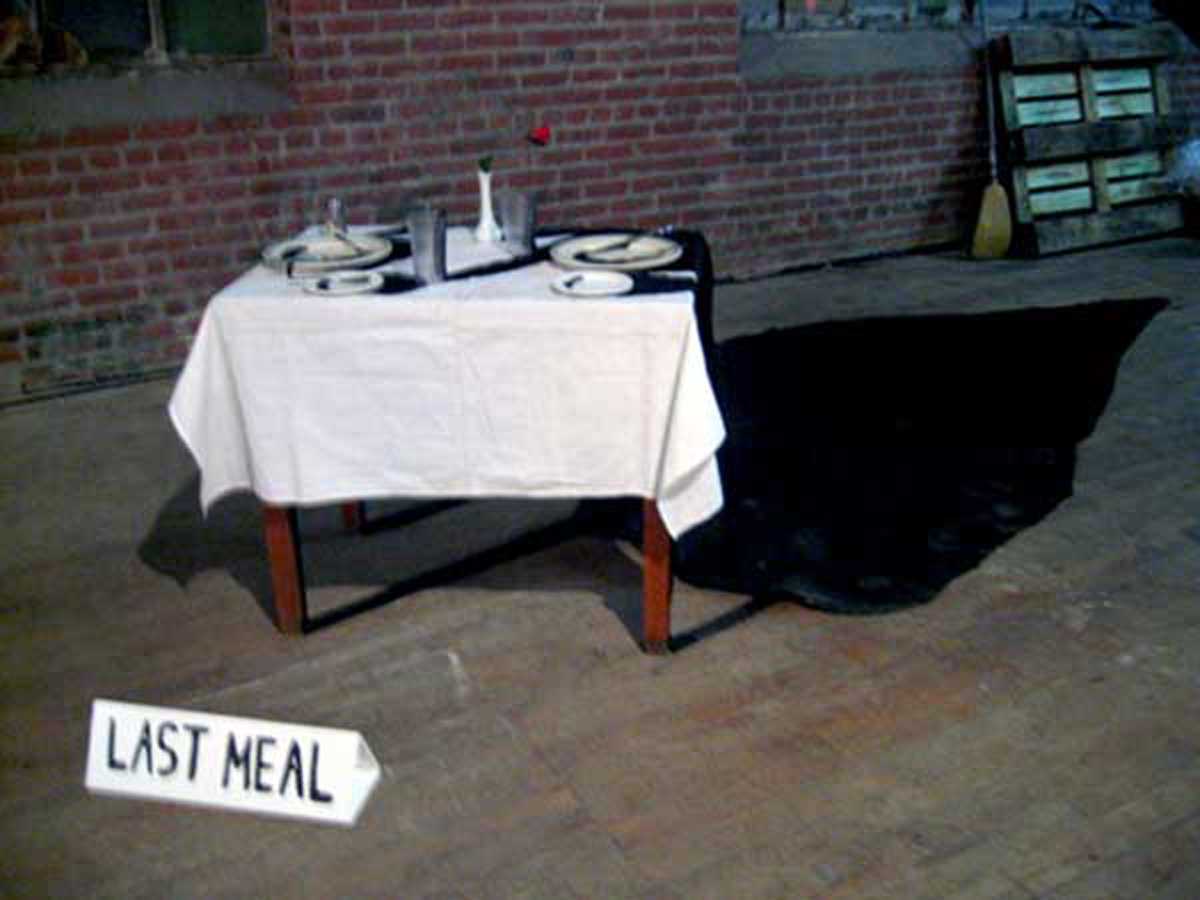 SOMETIMES EVEN I HAVE TO SIT DOWN & LAST MEAL
Making Room, curated by Heather Nicol, Toronto, 2006.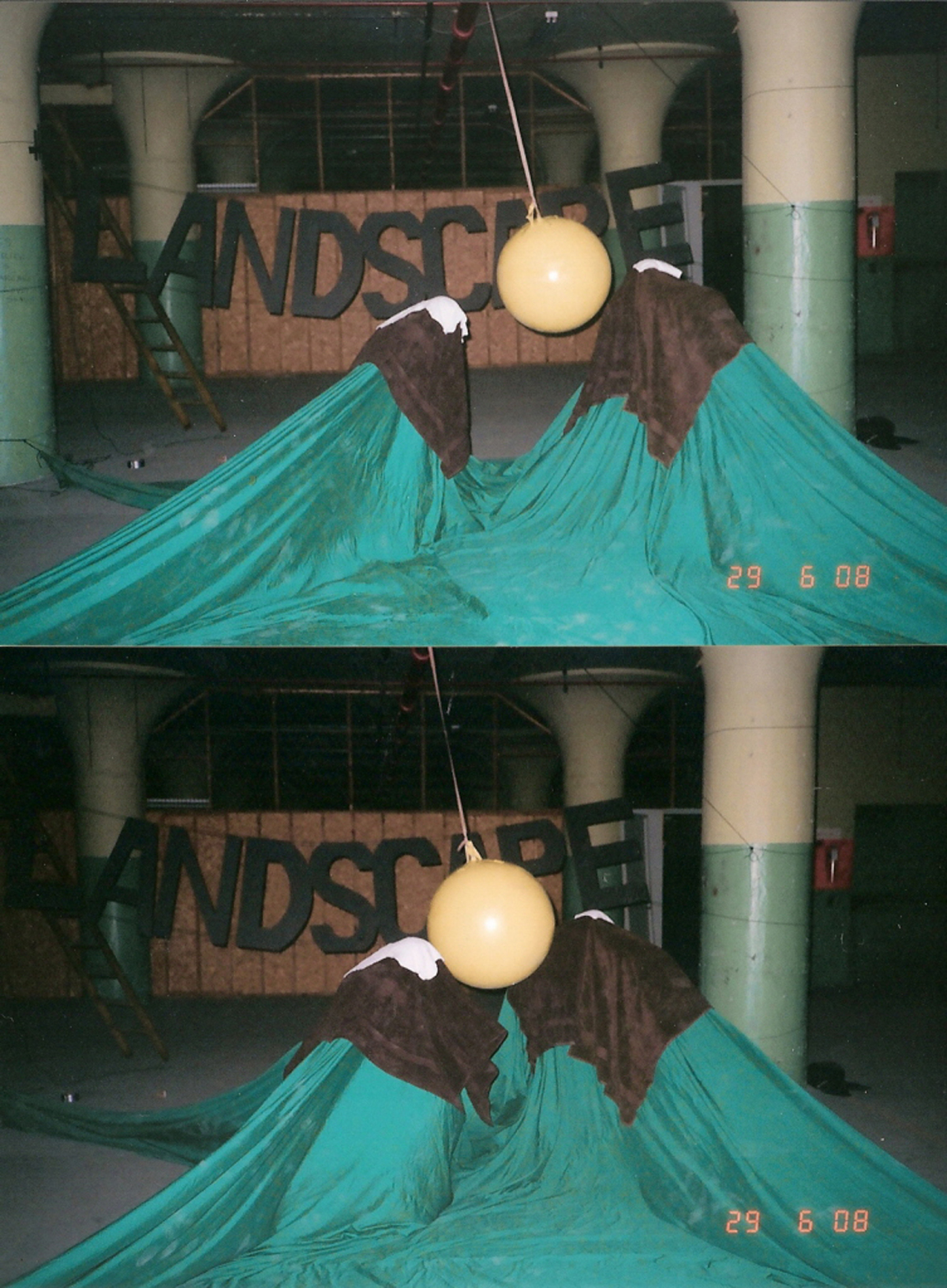 LANDSCAPE
Two mountains bounce a sun in between them. At the Abandoned Nunnery Car Factory / Extermination Night Show, Toronto, June 2008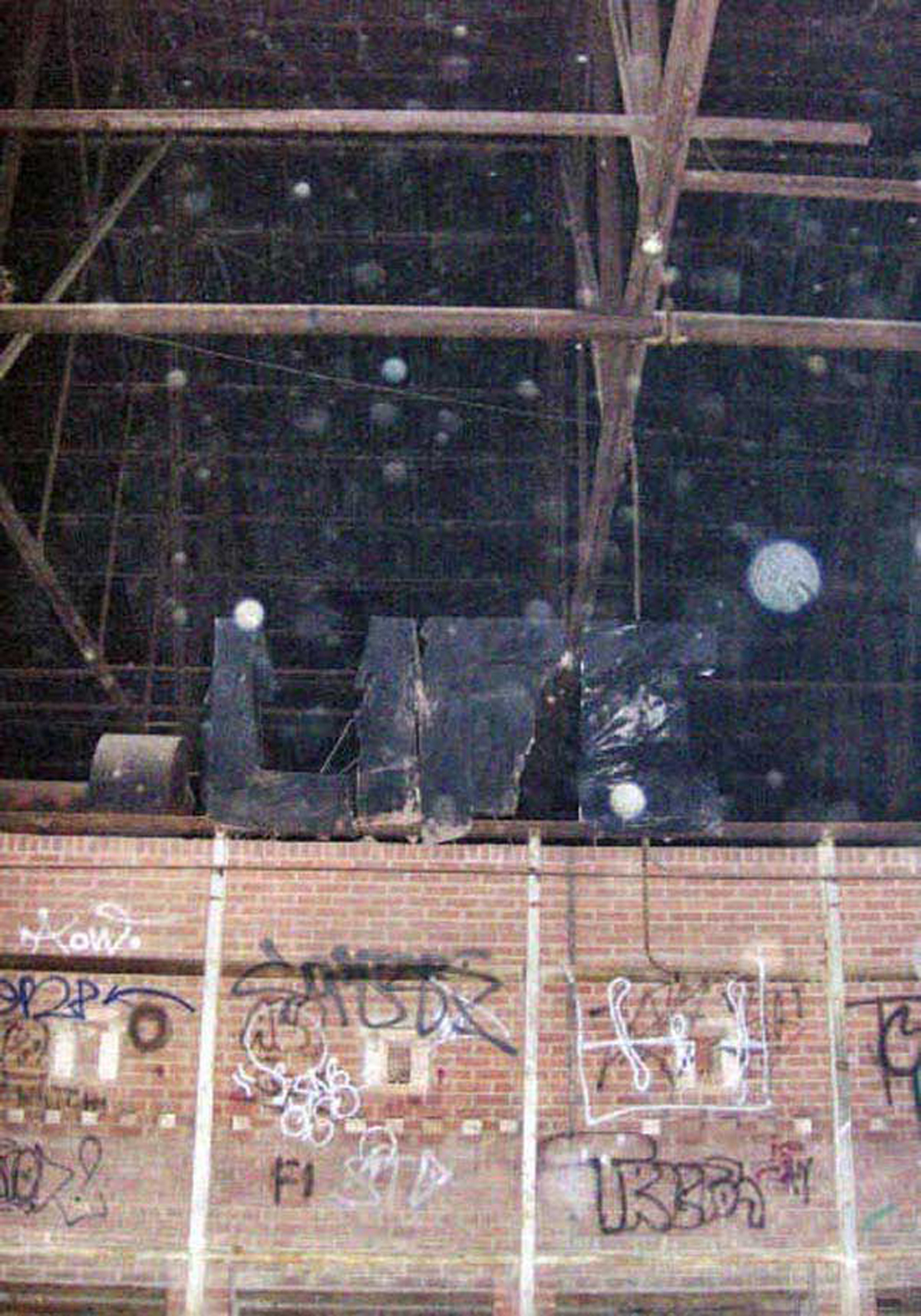 LIFE
"LIFE" under black sheet. Unknown Unknowns, Don Valley Brickworks, Toronto, 2006.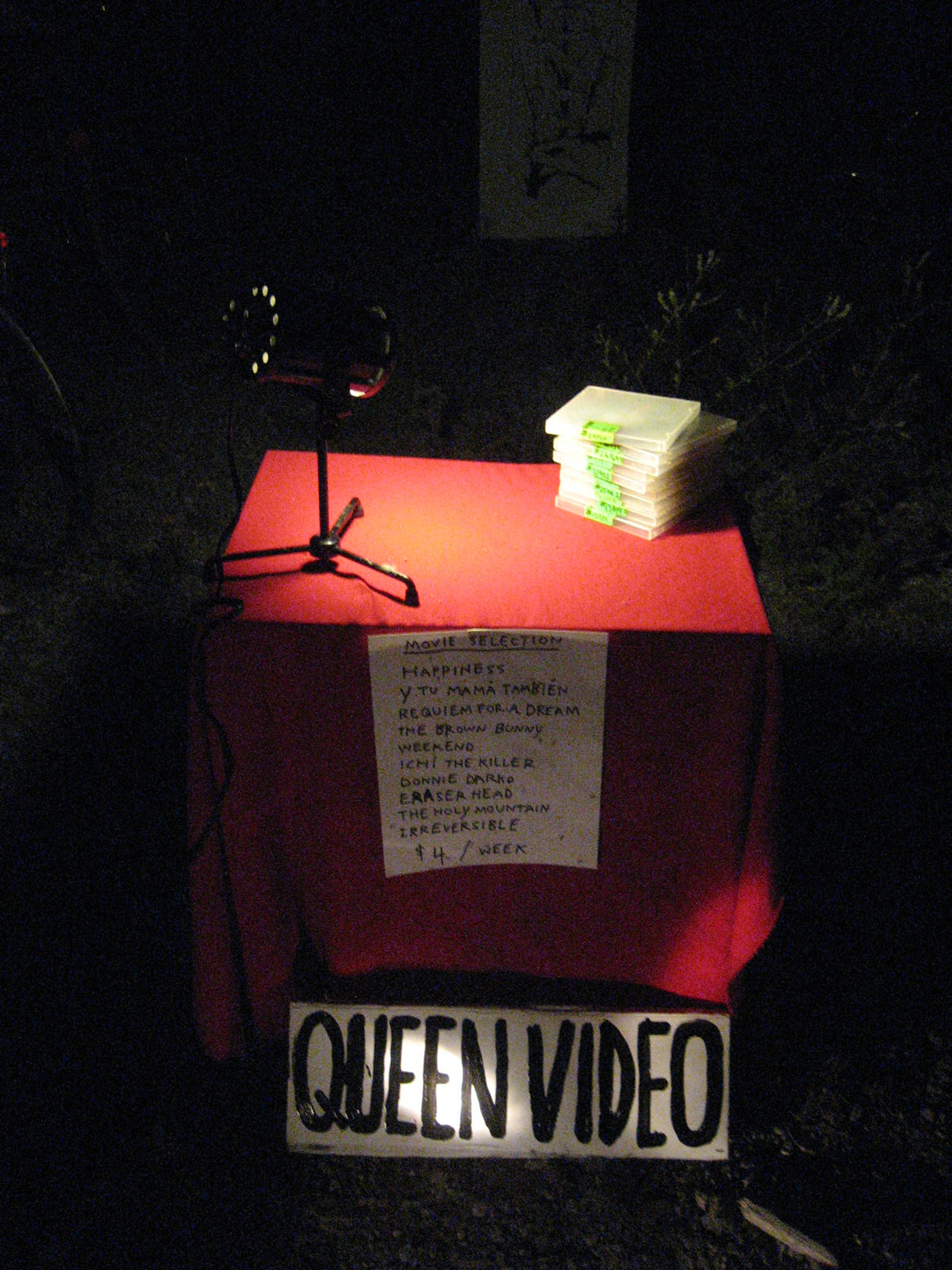 QUEEN VIDEO FRANCHISE
Rent DVDs we rented from Queen Video. Extermination Night, Leslie Spit, Toronto, 2009.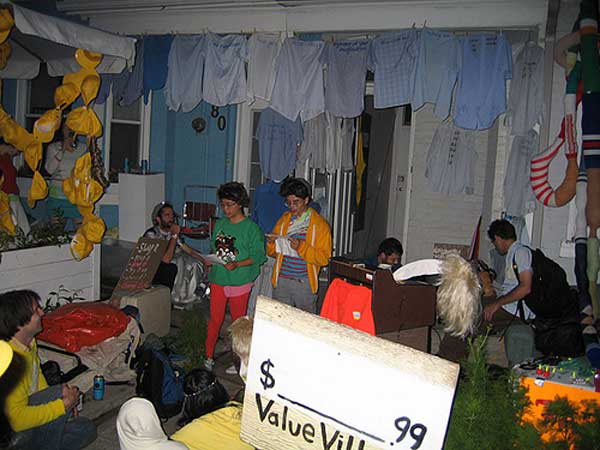 Reading a radio play at Sandy Plotnikoff's Nassau Street Fashion Show, Toronto, 2006.