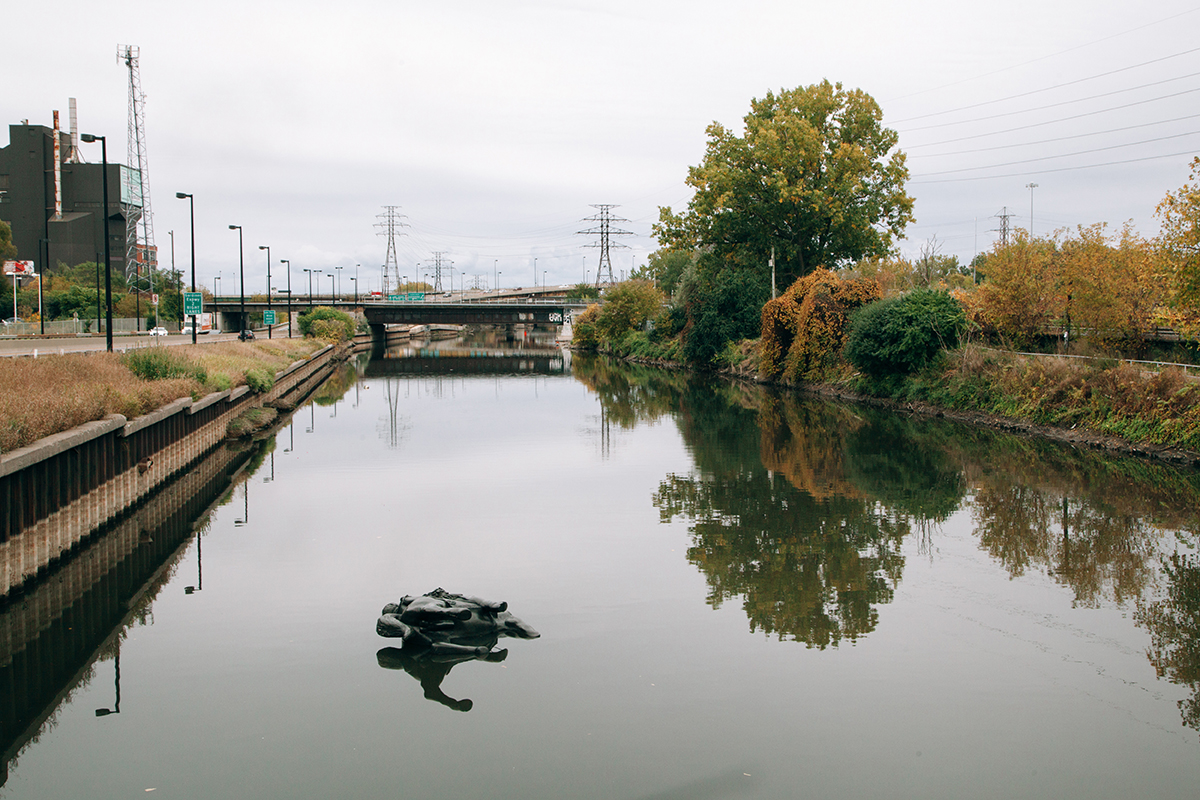 In Queen's Park, Toronto, there is a 15-foot bronze sculpture of King Edward VII on a horse, first erected in colonial India in 1922. Following India's independence in 1947, it was removed and placed in storage. A prominent Toronto businessman and politician heard of its existence and paid for it to be moved to Toronto, citing his desire for a "great equestrian statue." Despite protests from the public, the statue was placed in Queen's Park in 1969. The statue still bears the original colonial plaque stating that the statue of the British King is of "The Emperor of India." This is a performance where we dumped a life-size replica of the sculpture in the Don and it floated down the river for 4 weeks in October-November 2017.
For the Don River Valley Park, curated by Kari Cwynar.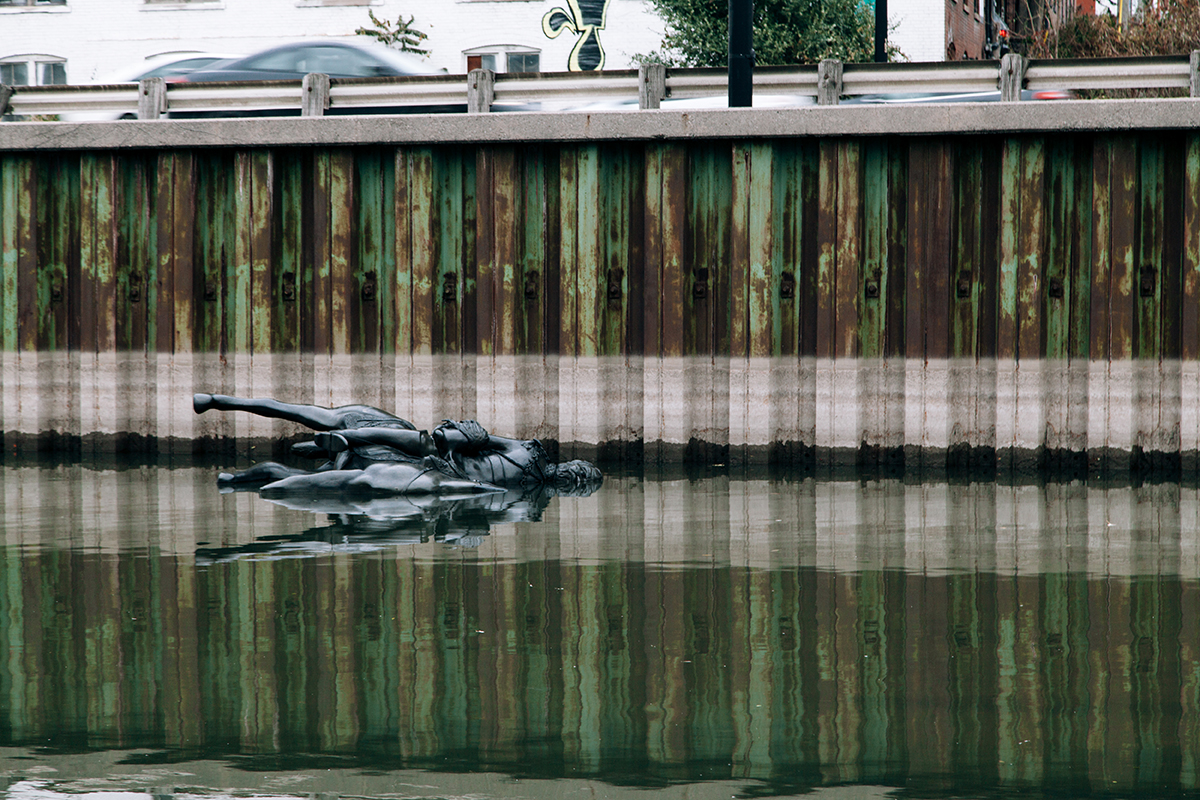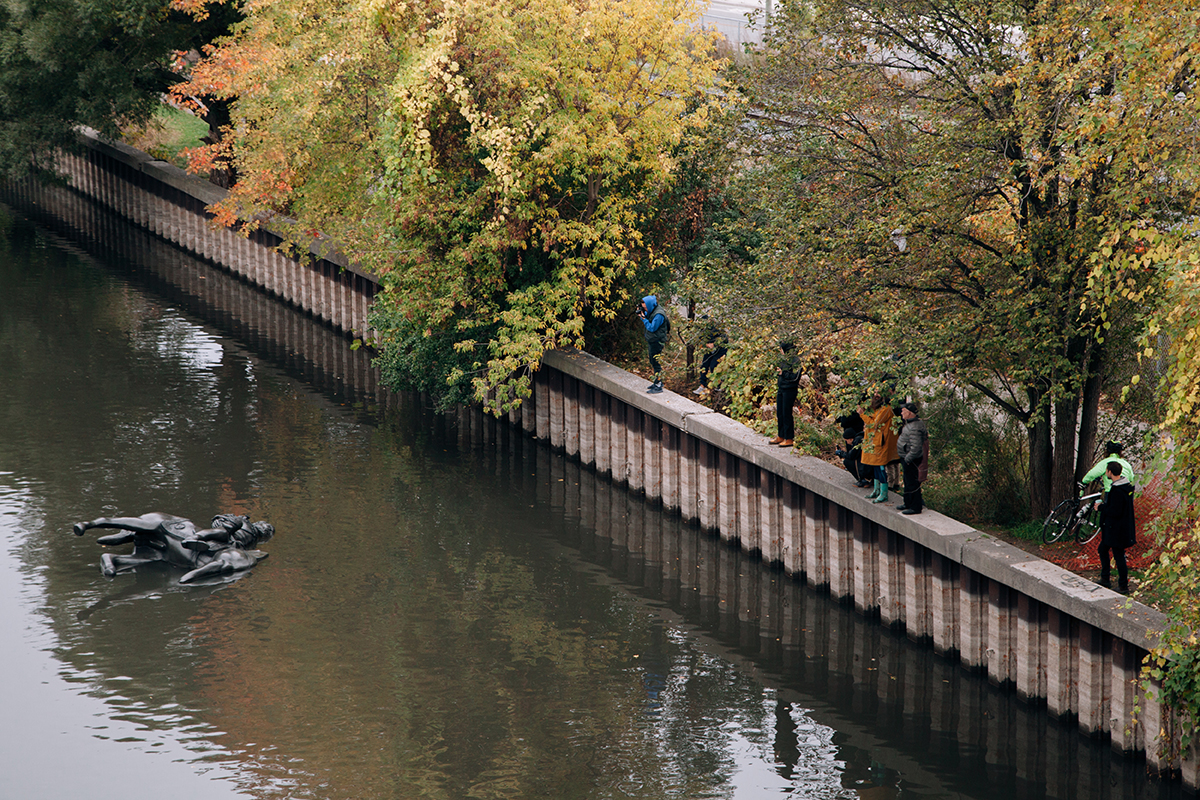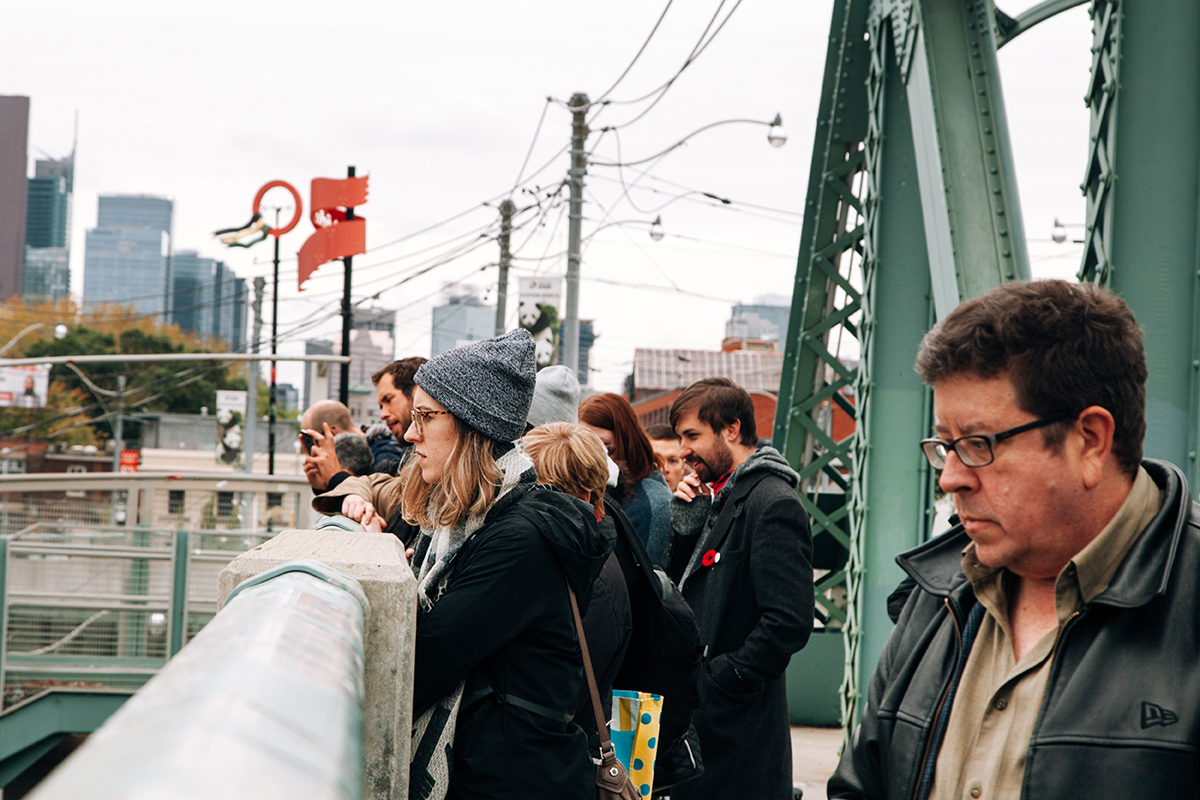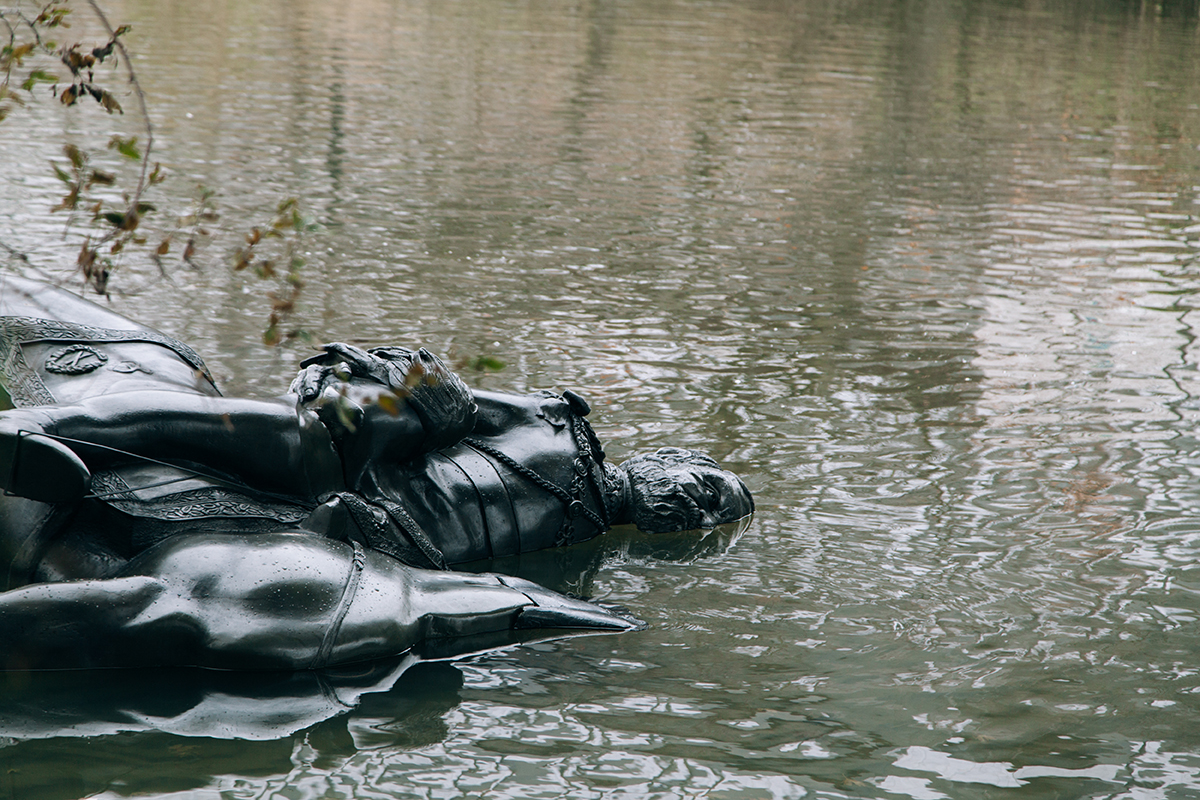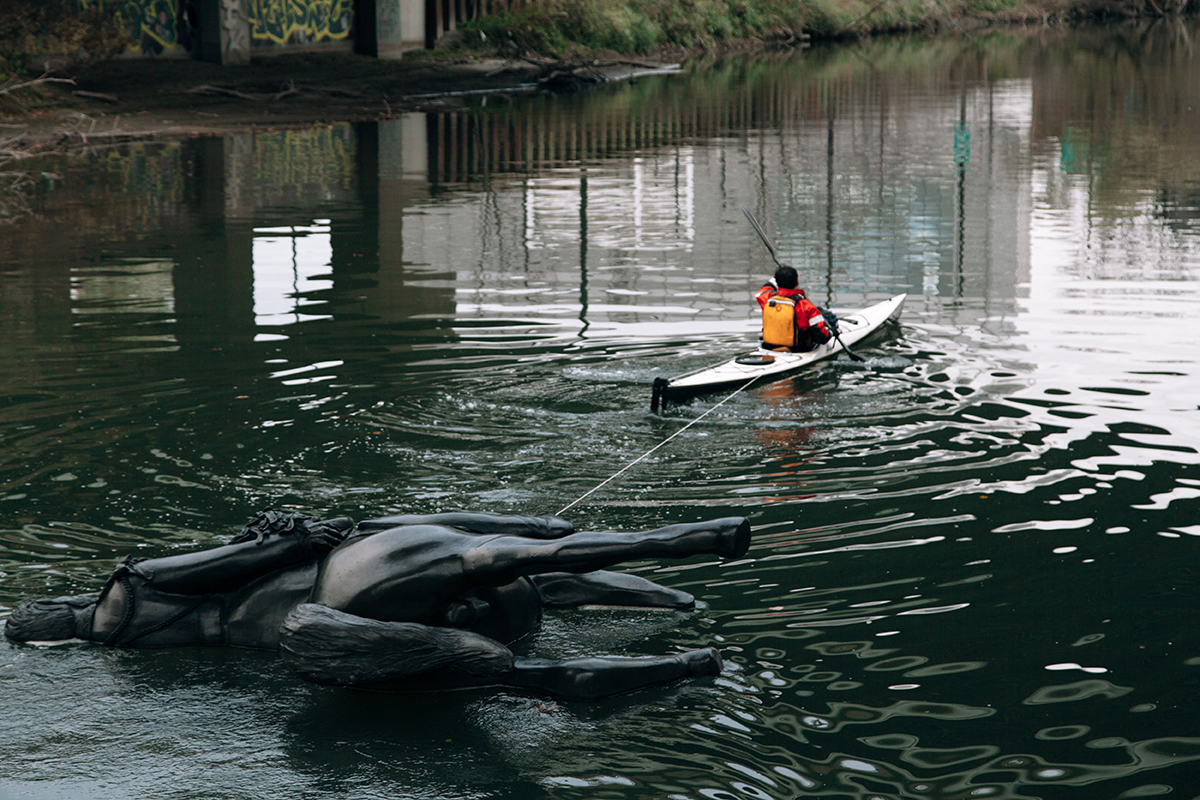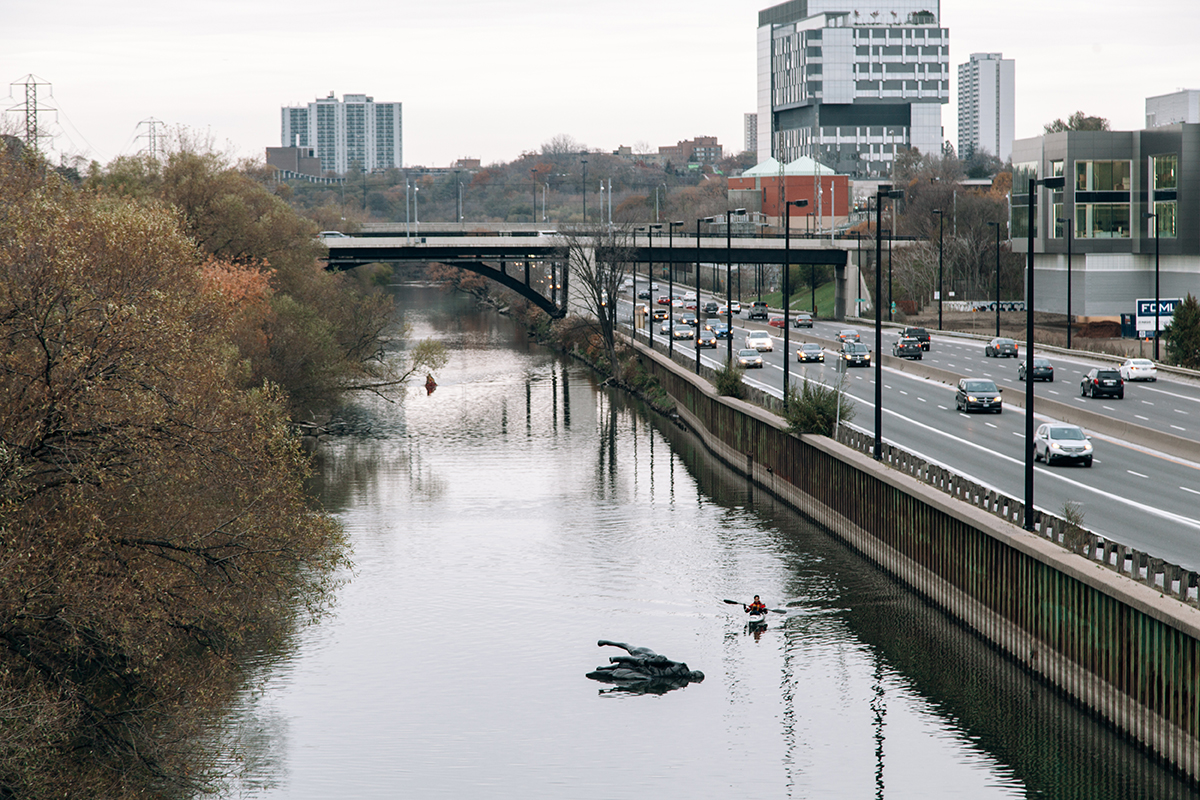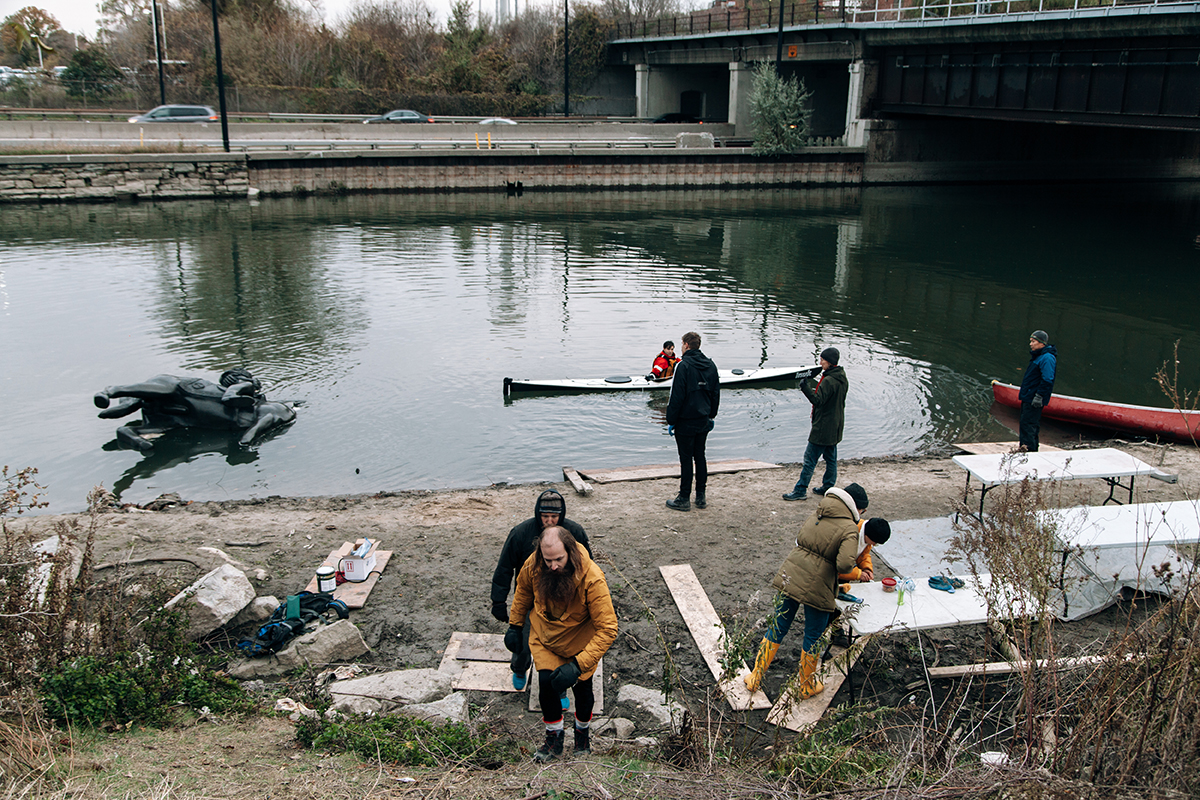 Press about King Edward VII Equestrian Statue Floating Down the Don River: Thanks to the crew (Seth Scriver, Charlie Murray, Inez Genereux, Cale Weir, Sarah Kilpack, Vic Cheong & others), Maker Sculpture, and the staff of Evergreen Brickworks. Photos by Yuula Benivolski.